TRC Final Report
Page Number (Original) 524
Paragraph Numbers 5 to 8
Volume 3
Chapter 5
Part Appendix
Subsection 2
Victim organisations
5 The number of violations reported in terms of the organisational affiliation of the victim, where the organisation is known, is as follows for killings: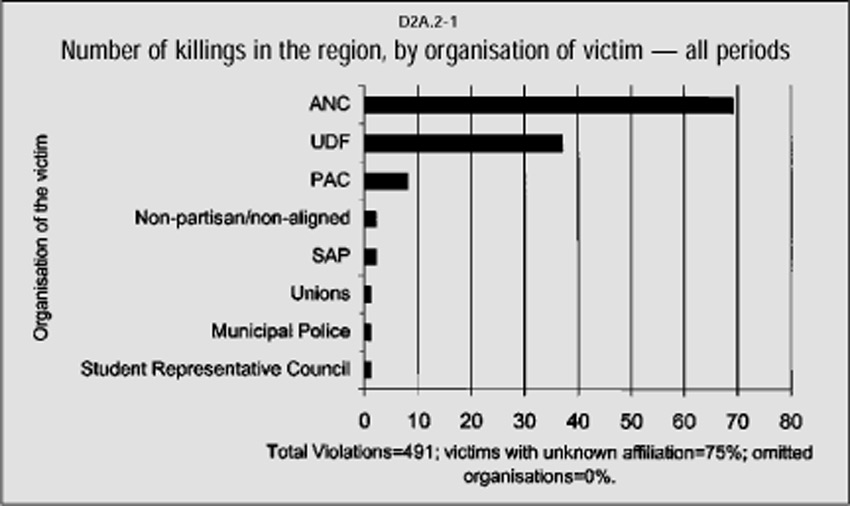 6 Most of the dead in this region were members of the African National Congress (ANC), the United Democratic Front (UDF), and the Pan Africanist Congress (PAC). Unlike the national pattern, no Inkatha Freedom Party (IFP) members were reported killed in the Western Cape.
7 A similar pattern emerges for cases of severe ill treatment, with ANC, UDF and PAC members experiencing the bulk of the violations. (The Bonteheuwel Military Wing was an ANC-aligned organisation.)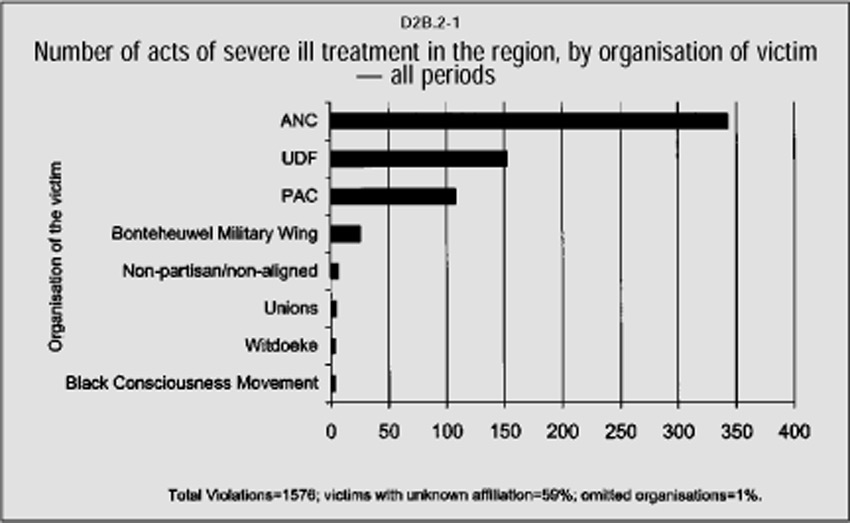 8 The pattern of torture is no different. All torture victims were members of black political organisations.