TRC Final Report
Page Number (Original) 741
Paragraph Numbers 1 to 3
Volume 3
Chapter 6
Part Appendix
Subsection 1
APPENDIX
Statistics on Violations in the Transvaal
■ NATURE OF THE VIOLATIONS
1 The pattern of violations in the region covered by the Johannesburg office of the Commission is similar to the national picture. The different types of killings reported are shown here.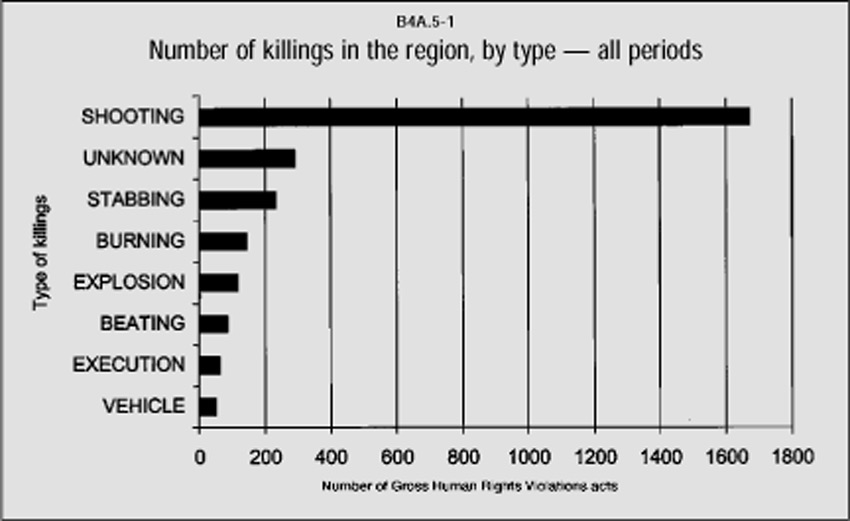 2 Most people died as a result of being shot, with 1 600 cases being reported, followed by large numbers of unspecified or unknown1 causes of death. The third most common cause of death was stabbing.
3 As in most of the other regions, beating was the most common form of severe ill treatment, followed by shooting: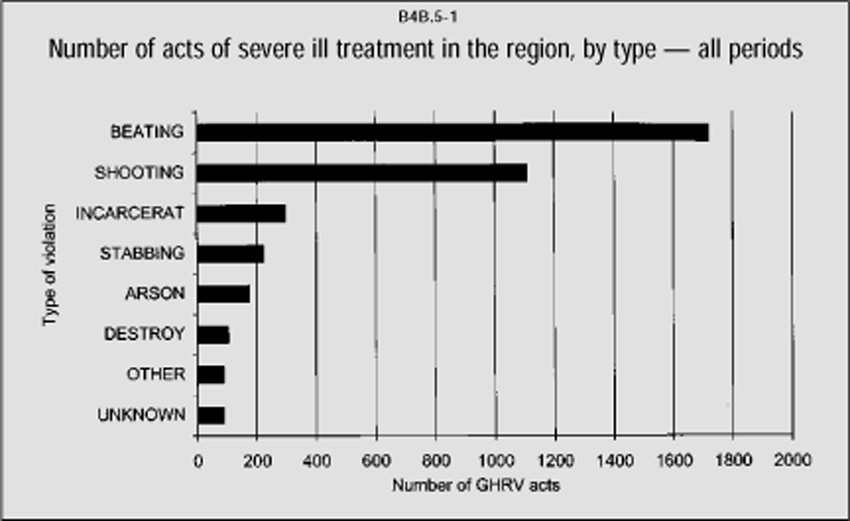 1 The large number of unknown causes of death is very high, either because the deponent did not specify details, or because inquest documents or police reports were inadequate.