TRC Final Report
Page Number (Original) 743
Paragraph Numbers 8 to 12
Volume 3
Chapter 6
Part Appendix
Subsection 3
8 There are a few instances of police officers suffering severe ill treatment, but it was, overwhelmingly, members of black organisations who suffered severe ill treatment.
9 In keeping with the national pattern, members of the ANC, UDF and Pan Africanist Congress (PAC) suffered the most cases of torture.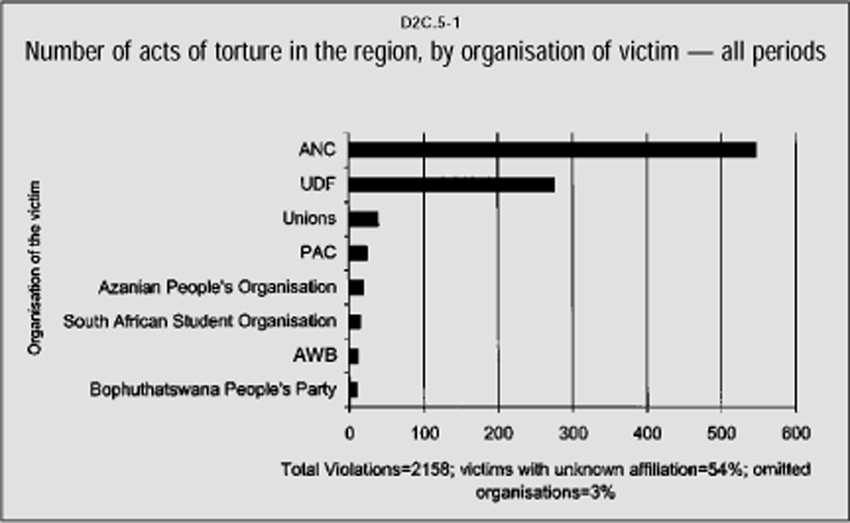 Perpetrator organisations
10 The figure shows the numbers of killings attributed to perpetrator organisations, listing the top eight: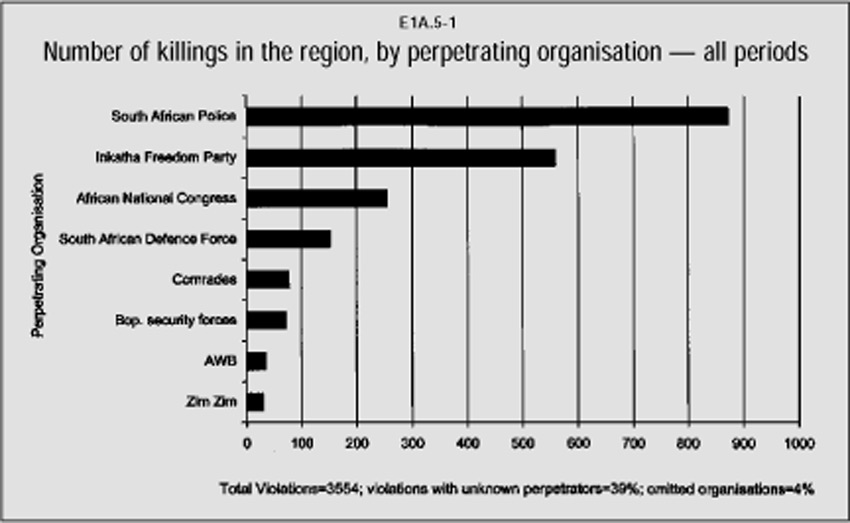 11 The number of killings allegedly committed by the SAP dominates the chart. The Inkatha Freedom Party (IFP) and the ANC are shown to have the second and third highest numbers of alleged violations. The pattern of killings by the top three organisations over time looks like this: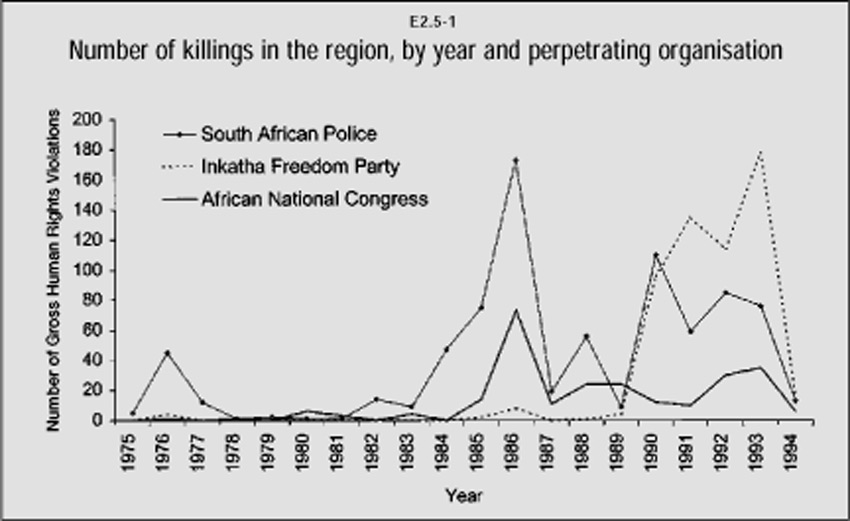 12 The figure shows that the killings allegedly committed by the SAP peak in 1976, then start increasing again in 1984, reaching a high in 1986. There is a drop in the late 1980s, then further peaks of killings attributed to the SAP in 1990 and 1992.