TRC Final Report
Page Number (Original) 745
Paragraph Numbers 18 to 20
Volume 3
Chapter 6
Part Appendix
Subsection 5
18 The same three organi sations feature in the pattern of torture attri bution: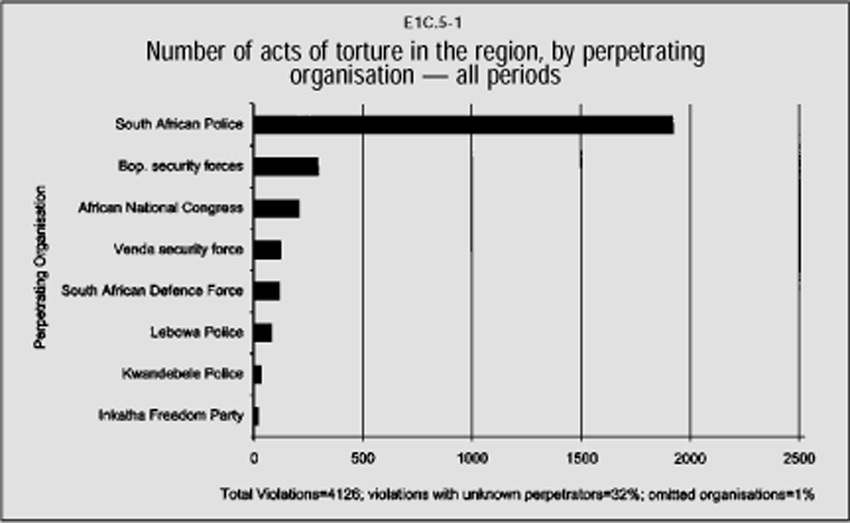 19 Again, it is overwhelm ingly the police who allegedly tortured. Apart from the ANC and IFP, all the organisations in the top eight are state- controlled. As in the country as a whole, the chart showing alleged torture by the top three organisations against time indicates that it was at its worst during the states of emergency: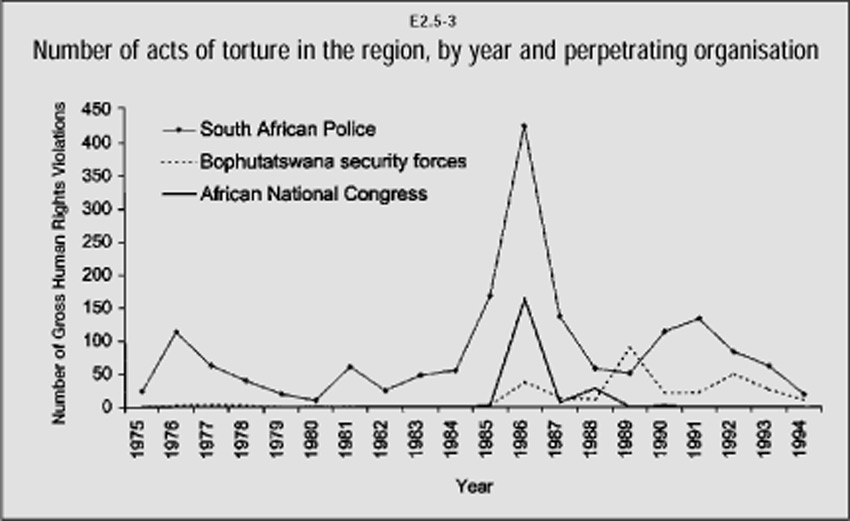 20 Most instances of torture were attributed to the SAP, with a large peak during the mid 1980s. There is a drop after the state of emergency, followed by an increase in 1990 and 1991. The instances of alleged ANC torture are clustered in 1986 and then tail off. The third organisation allegedly involved in torture, the Bophuthatswana security forces, peaks in 1989 and 1992.